About Susan L. Schoenbeck, MSN, RN
---
Susan L. Schoenbeck has been a nurse for more than forty years, working in ICUs, emergency rooms, long-term care facilities for the elderly, and group settings for the developmentally disabled. She has taught PN and RN nursing programs and has mentored graduate students. Her work has been published in many peer-reviewed journals. In her books, The Final Entrance: Journeys Beyond Life and Near-Death Experiences: Visits to the Other Side, Schoenbeck reports experiences of patients who had out-of-body and near-death events. Schoenbeck's most recent publications are Zen and the Art of Nursing and Heaven and Angels.
As an accomplished writer, Schoenbeck has had manuscripts published in journals which attract the attention of physicians and nurses from around the globe; she has also written health care pamphlets directed toward the general public. Schoenbeck served as editor of Nursing Innovations, a publication highlighting contemporary accomplishments in nursing. She is the recipient of many honors for her writing achievements.
Schoenbeck is also a recognized speaker and is much in demand for lectures on near-death and deathbed experiences and spiritual care. Her audiences vary, from health-care professionals interested in the psychospiritual aspects of life's final stages to community groups gathered primarily to hear stories relating to edge-of-death encounters. Her speaking engagements include personal appearances as well as television and audio programs.
In all of her writing and in her speaking engagements, Schoenbeck draws on her many years of clinical nursing, as well as reports from others relating to the edge of death. Her areas of specialty practice are bereavement, counseling the dying and their families, and nursing personnel as they face, in her words, "death as a life event" and spiritual care, meaningful interaction with the real person behind the face.
She is past president of the Madison chapter of Sigma Theta Tau, the International Honorary Society for Nurses. Schoenbeck founded the Wisconsin Chapter of the International Association for Near-Death Studies, Incorporated, and is a member of the International Association for Near-death Studies. She has received many awards, including the Universal Voice Award and in 1990, was named "Wisconsin Nurse of the Year."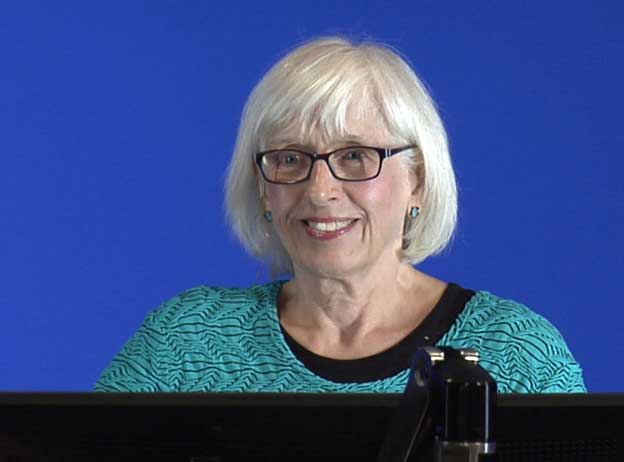 Susan received the Ron Taylor Excellence in Teaching Award in 2009 & 2014
Given to a faculty member who embodies the TEACH values:
Teamwork & Communication
Employee Focus
Accountability + Integrity = Ownership
Continuous Improvement
Help Our Students Achieve Their Goals
She has also received these awards:
Team Spirit Award 2011
Nominated by peers and given to a faculty member who encourages and assists other teachers to do their best teaching.
Legacy of Service 2011
Awarded to faculty whom students have named the most effective and customer-oriented teacher.
Organizations Susan is associated with:
Past President Sigma Theta Tau, International Honorary Nurses Society
International Association for Near-Death Studies: 2013 Convention Speaker "The Language of Grief."
Northwest Association for Death Education and Bereavement Support